So I simplified the hip and vibrant "Village Kid and Blue Sky" theme I created back in 2007. Oh ya! I'm using it again. :)
Then I say goodbye for "
Hati Yang Remuk
".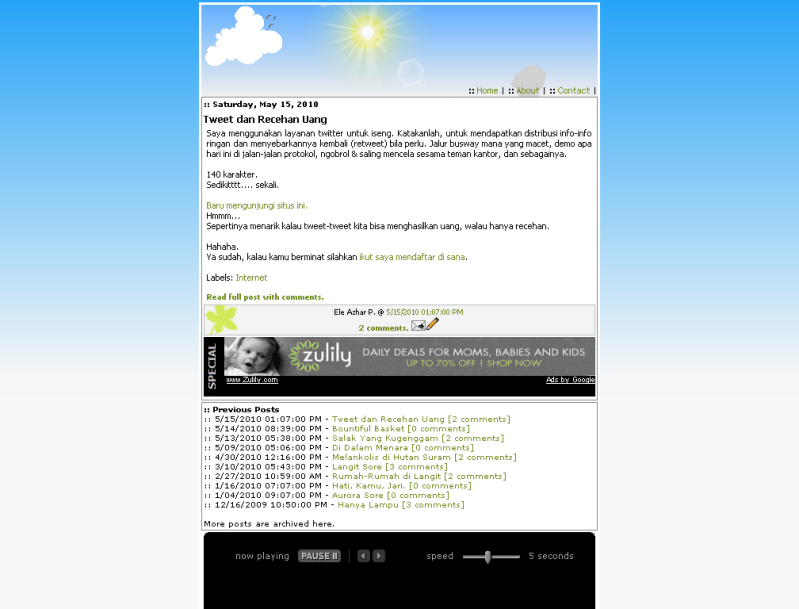 Labels: Design
Eleazhar P. @ 6/26/2010 03:38:00 PM.
0 comments.
Read full post with comments.