Finally I had gotten very good mood to change template for my personal blog. This new template is actually not having many differences with the one I created, back in 2007; the youthful yet vibrant
"Village Kid and Blue Sky"
. But indeed I have some "inner things" clean, its CSS and HTML.
No specific ideas on why I put this template to become so bright. It's just ringing like a bell; the heat of the sun, city and its buildings, and an ordinary life we have. So here it is, a template which shows my daily life, the buildings on which we spend most of our days, and the sun which is always shining, though we're fading under the clouds. Here I name it,
The Heat on Jakarta
.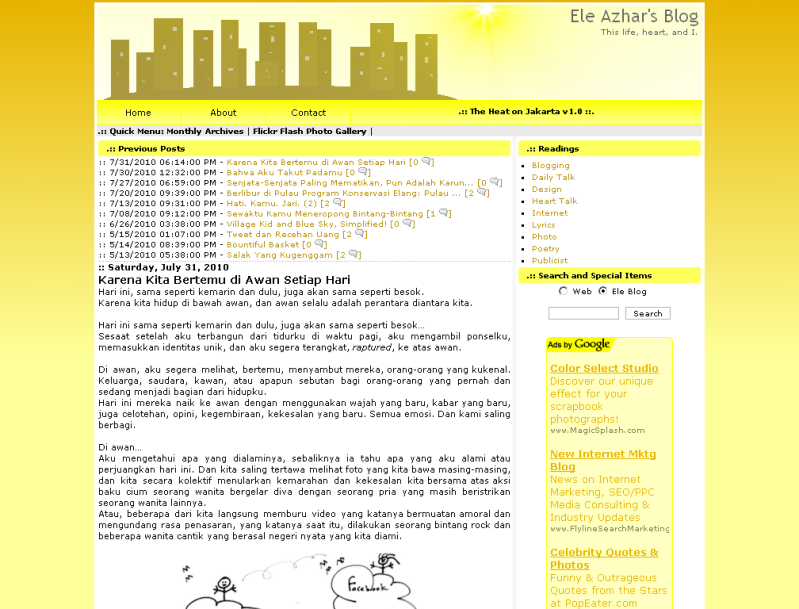 Tested and works fine in: Safari, Firefox, and Chrome.
Created on: August 17 2010
Designer: Ele Azhar Purba
Labels: Design