So I made some retouching today for this "Emotionsphere" template: removing the childish clouds-and-sun, and add one more Google Ads on the top of main post. So it's visible! Haha...
And yes! The sun was very childish!... :))
Eh, by the way, I haven't published any post to publish this template ya? Oh well, let this post to announce it.
Updated, Nov 27
Did I tell you that this template
was inspired by this post
?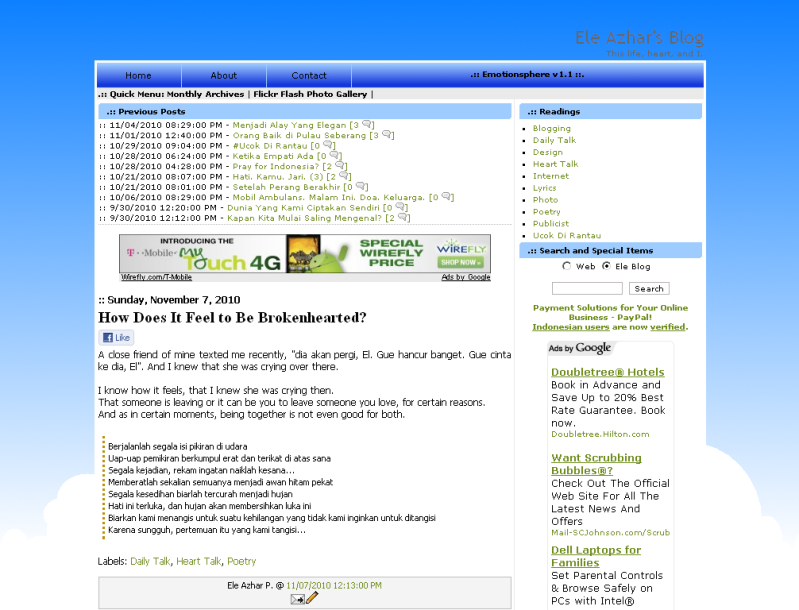 The newly retouched "Emotionsphere".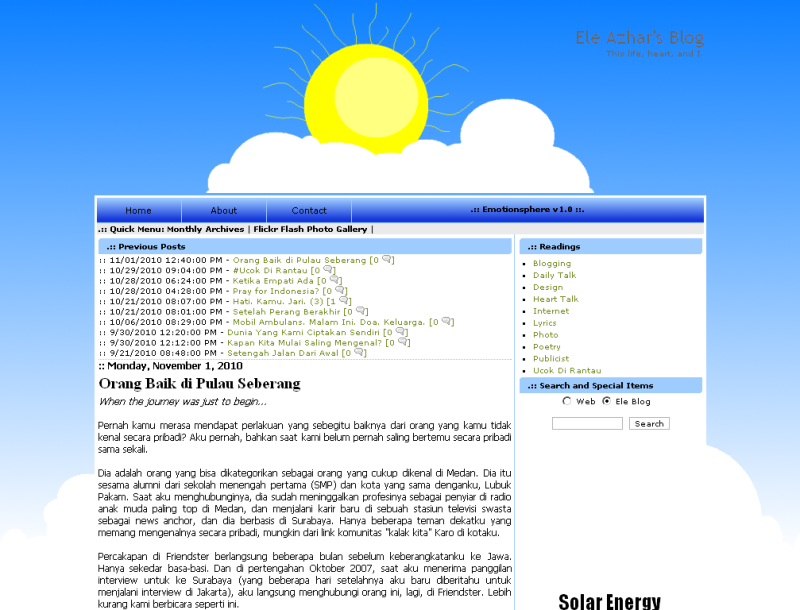 The old "Emotionsphere" with the childish sun as the header.
Template name: Emotionsphere
Tested and works fine in: Safari, Firefox, IE, and Chrome.
Created on: October 31 2010
Designer: Ele Azhar Purba
Labels: Design